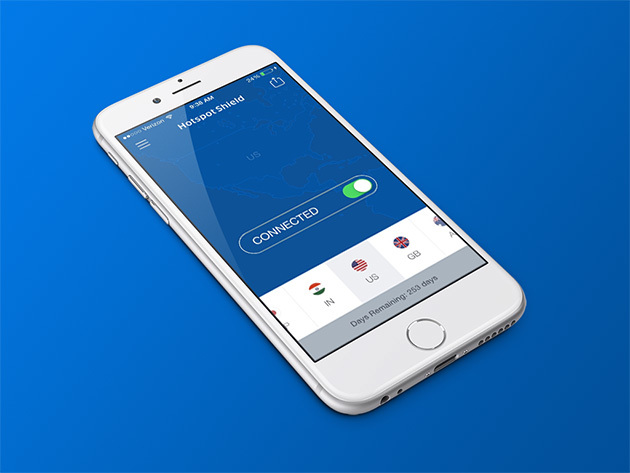 Between cyber-thieves, government agencies and other shadowy forces, the Web is chock-full of malicious entities looking to co-opt your online data.
The solution? A virtual private network (VPN), which helps you browse anonymously and secure your data. You can get one of PC Mag's best reviewed VPNs with Hotspot Shield Elite VPN, now only $39.99 for a premium subscription.
Connect to one of Hotspot's 20+ server locations around the world, and Shield Elite throws an immediate cover of security over all your Web activity. While you surf the Web, you'll be able to hide your IP address, bypass Internet censorship, avoid malicious sites, and more.
Whether you're shopping online, watching video, or protecting your devices on public Wi-Fi, Hotspot Shield Elite offers full coverage at all times.
At just $39.99 (or 59% off MSRP), that works out to full VPN coverage for a few cents a month – so grab this deal now.