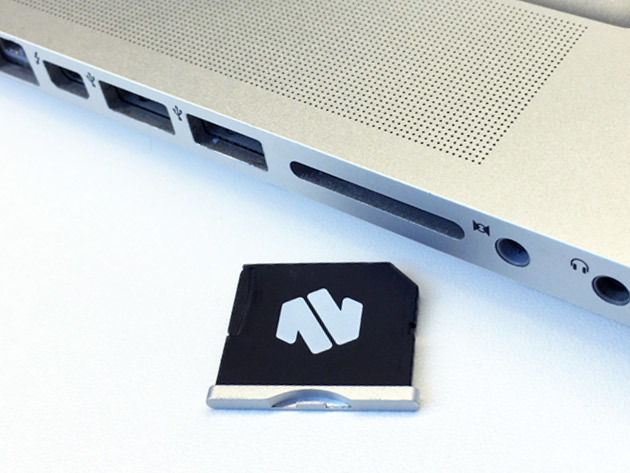 Additional storage for your MacBook can be a bigger hassle than you'd expect. External storage can mean toting around an external drive everywhere you go.
Instead, increase your storage capacity by another 128GB with the Nifty MiniDrive for MacBooks, available now for just $33.99 in the Boing Boing Store.
Just slide the MiniDrive into your MacBook's SD card slot with a micro SD card – and you're set. You've got up to 128GB of extra space, and it's mostly invisible once you plug it in, so you can feel free to leave it there permanently.
MiniDrive also integrates with Time Machine and can be set to store daily automatic backups of your MacBook's most vital files. And no matter what type MacBook you're rocking – Pro, Air or Retina 13 or 15-inch varieties – MiniDrive's got an version made just for your system.
Handle your external storage needs with the Nifty MiniDrive for MacBooks, now 15% off while the deal lasts.