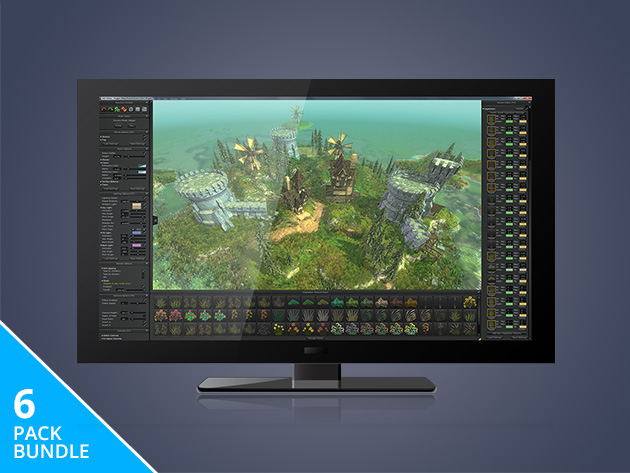 In the past, only the most hardcore of programmers could tackle the complexity of building virtual worlds — but that's changed with platforms like the AGFPRO 3.0 Game Creator, now available for just $9.99 (90% off).
Whether you're looking to craft RPGs or first-person shooters, AGFPRO makes it easier than ever for you to create a game. This toolset doesn't require any coding knowledge and is bundled with extra content to further elevate your game creation process.
Here's what's in your bundle ($109.94 total value):
AGRPRO 3.0
Voxel Sculpt for AGFPRO
Drone Kombat FPS Multiplayer for AGFPRO
Zombie FPS Player for AGFPRO
Fantasy Side-Scroller Player for AGFPRO
BattleMat Multi-Player for AGFPRO
The AGFPRO 3.0 Game Creator and DLC bundle usually would cost over $100 — but you can start building games today for only $9.99, while the deal lasts.