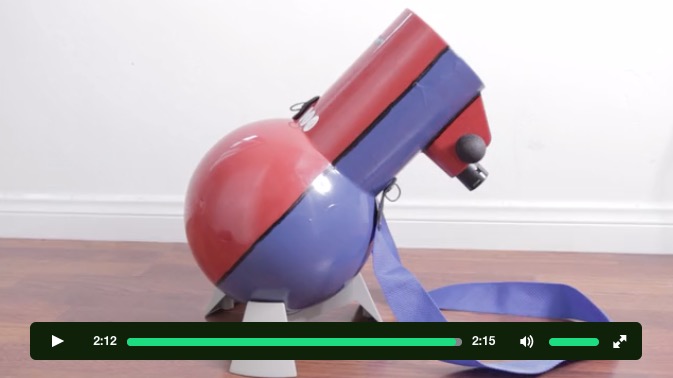 Norman Sperling's fantastic re-imagined AstroScan telescope, the Bright-Eye, has been funded. Thank you all for participating!
Years ago, I asked Mark for a recommendation on a good at-home telescope. He sent me a link to the AstroScan. It looked so cool I immediately bought it. Luckily it is also a damn fine device for viewing the skies!
A few years later the AstroScan was discontinued. This was sad. Lots of people loved the scope! Its inventor, Norman Sperling, crowdfunded an updated release called the Bright Eye. Now you can order a Bright-Eye from Norman direct, info is on the KS page.
You guys! Boing Boing readers! You helped make it possible. Thank you!
Dear Jason,

Thanks largely to your huge boost, the Bright-Eye Kickstarter
succeeded. BoingBoing was by far the greatest source of backers in
the first week, and second only to Kickstarter itself overall.

I am now busily setting up craft production for the first batch of
telescopes. If a major backer shows up, I can quickly convert to
factory production.

Please tell me a postal address to which I can send your promised
handwritten thanks.

Best wishes,

Norm
The 'handwritten thanks' is the Kickstarter funding thank you for the few dollars I personally put in. I already have an Astroscan, and base, and didn't need another.