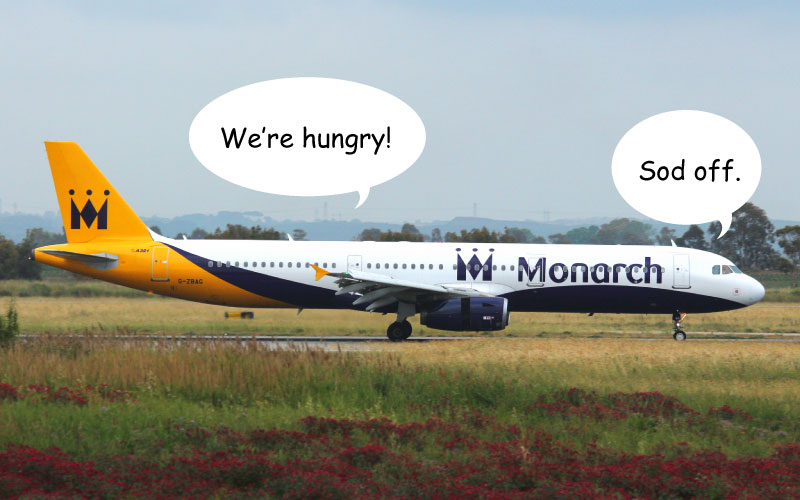 Passengers confined for two hours on a grounded Monarch Airlines were not given food, apparently because the food items had been locked away with duty free items. The passengers included young children, and some passengers tried to walk off the flight.
The Independent's economics editor Ben Chu, 36, said the situation was "idiotic" as some passengers threatened to walk off the flight.

He told the Standard: "The crisps and sandwiches have been padlocked with the duty free items and because they've been sealed we've been told we can't eat them.
A Monarch Airlines spokesman told the Standard: "Due to customs law crew are not able to serve food or drinks on board whilst the aircraft was grounded at Luton airport. Customers who asked for drinks were offered tap water where available.