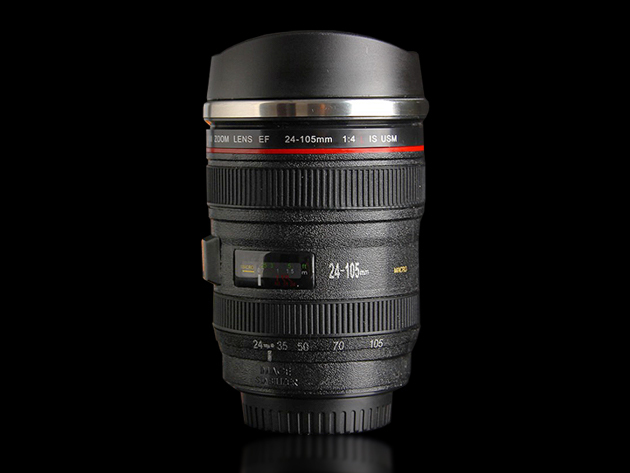 If you looked at this Self-Stirring Camera Lens Mug without examining it too closely, it would absolutely pass for a real DSLR telephoto lens.
But pop the cap off, and you're looking at a custom insulated stainless steel interior capable of handling any hot or cold beverage you pour into it.
Oh, and this mug also stirs itself. You heard right. It blends your drink, so you don't have to do it.
Whether you're all about the cool gadgets, or just so lazy you can't be bothered to stir your own drink–this camera lens mug takes the task into its own hands.
The perfect gift for any shutterbug you know, you can pick up a Self-Stirring Camera Lens Mug for just $12.99 – 35% off the usual price – while this offer lasts.