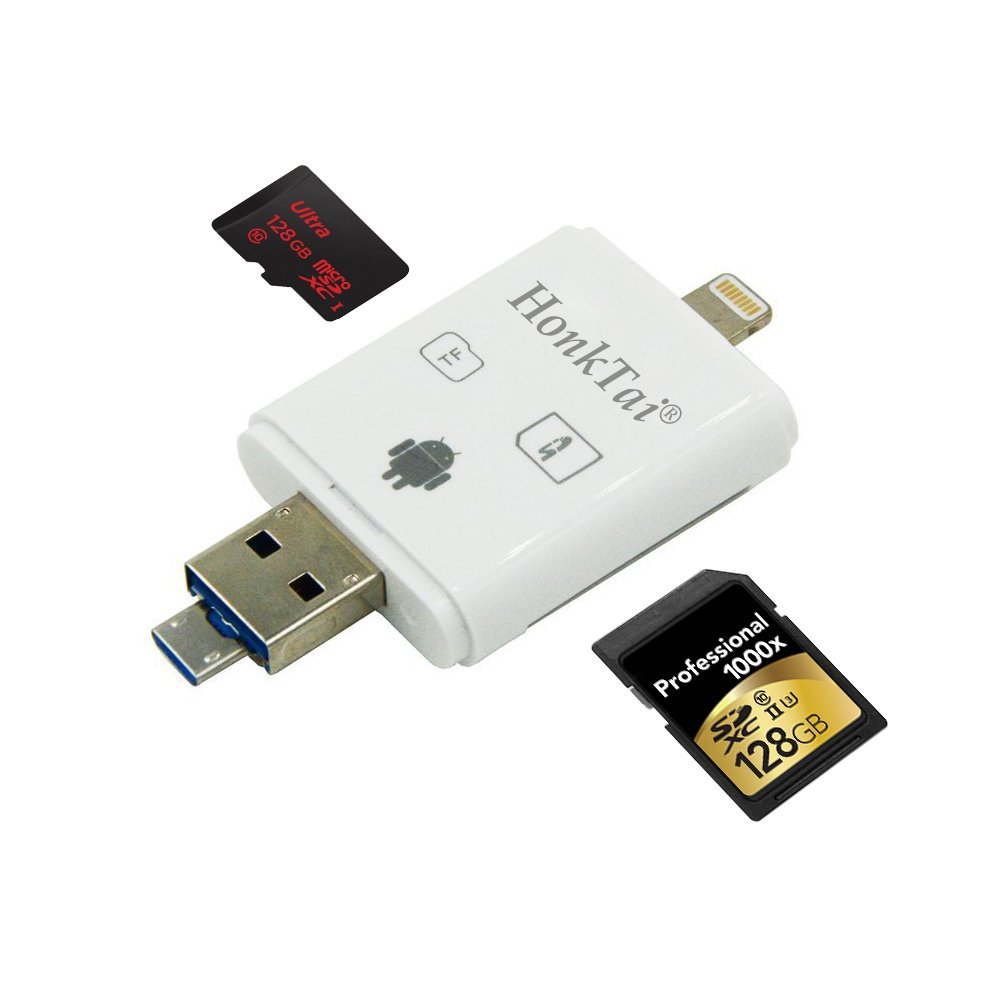 I needed a microSD card reader that'd let me review photos and video from digital cameras on my iPad, or iPhone. This $21 HonkTai iReader does the trick!
I don't like to carry my laptop on motorcycle trips, and this lets me check out a days photos, edit them, and clear storage space for the rest of the trip. After installing HonkTai's app via the Apple Store, this iReader easily loads photos and videos back and forth from MicroSD and SD cards and your iDevice.
It also has a MicroUSB connection and will work with Android devices, as well as act as a regular USB card reader for your laptop.
HonkTai Lightning iReader via Amazon