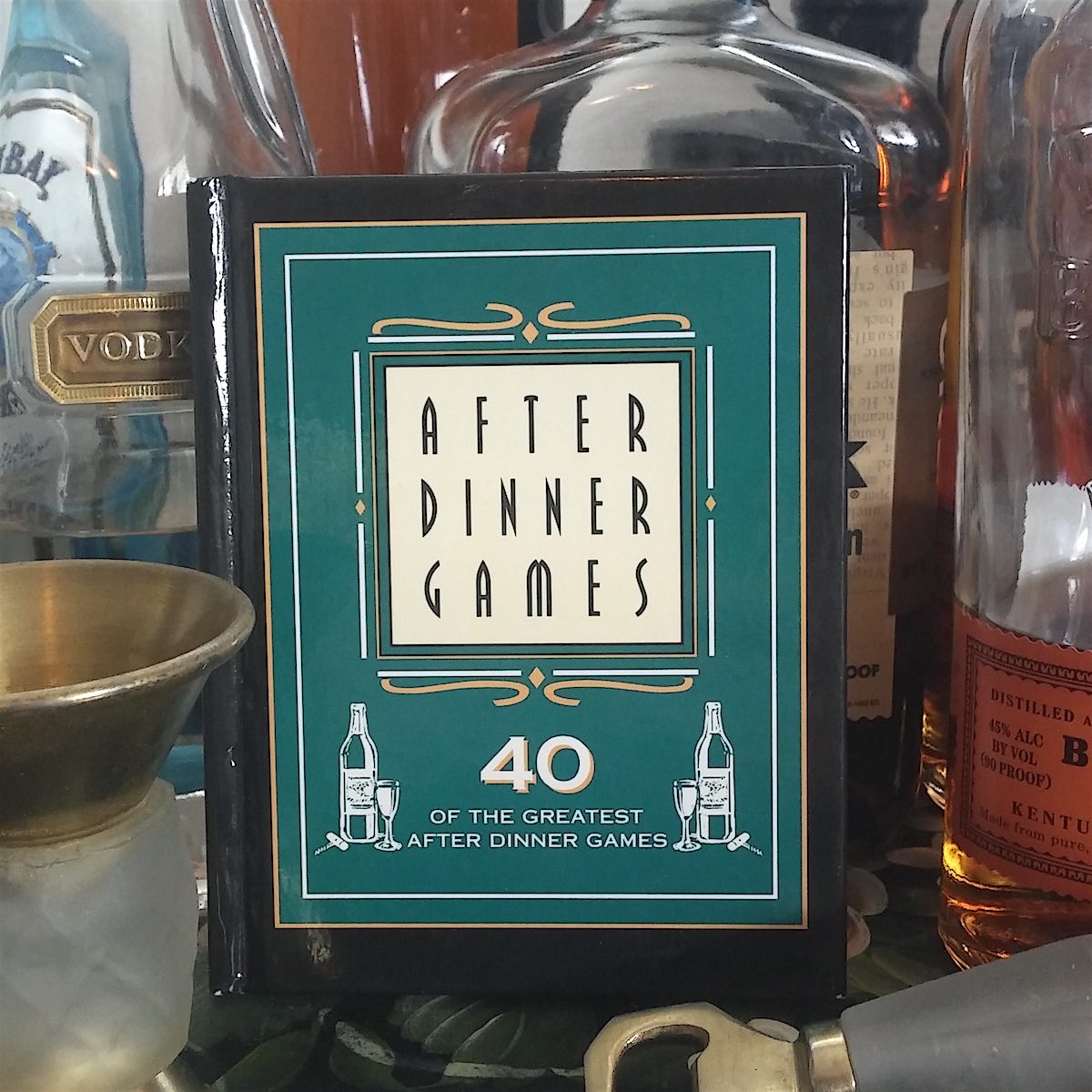 See sample pages from this book at Wink.
After Dinner Games: 40 of the Greatest After Dinner Games
by Jenny Lynch (editor)
Lagoon Books
1998, 96 pages, 4.8 x 6 x 0.5 inches
$1-$8 Buy a copy on Amazon
This pocket-sized book is for that time when things get awkward. That time when conversation has dried up. When you have new friends over for dinner and you're stuck sitting there, clearing your throat, having used up all of your conversation starters. That's when you need a book like this.
As the tagline explains, After Dinner Games offers 40 of the best games for these post-dinner situations. It's great to either break the ice or to break out with old friends!
For example, if you really want to get personal with your guests, try the game Head To Head, which is when two players carry an orange placed between their foreheads. But if acquaintances are involved, you could start with the game Botticelli. Essentially, one player thinks of a famous person (dead or alive), announces the first letter of their name, and everyone else tries to guess who it is. Safe, fun, and no moving involved.
This book is packed with old-fashioned graphics that make you want to drink an Old Fashioned while playing the games. And the simple explanations of the rules allow a smooth transition from dinner to fun. To avoid a dinner party drought, keep this book handy. Not only will the ideas in this book keep your party alive, they will make it thrive. Calling all dinner partiers, this is your book!
– Caleb Murphy