Some truths are universal. For one, your phone will always run out of power when you most need it. For another, the charging cords that come packaged with your Apple device will fray, split, and rip faster than Usain Bolt in a game of tag.
Instead, pick up a charging cord that anyone would have a tough time damaging with the Armour Charge Steel iOS Charging Cable, right now as low as $24.95 in the Boing Boing Store.
The Armour Charge isn't your normal cable – it's made from 100% stainless steel-woven cabling that'll protect your phone's charge from almost anything. Couple that strength with its aluminum housings and you've got reliable charging power for any USB 2.0 or Lightning device.
Its compact durability make it a perfect travel accessory on the road and a great safeguard against accidental cord-ripping incidents at home.
Grab the 1-meter version for $24.95 or the 2-meter edition for $32.95 before this offer expires.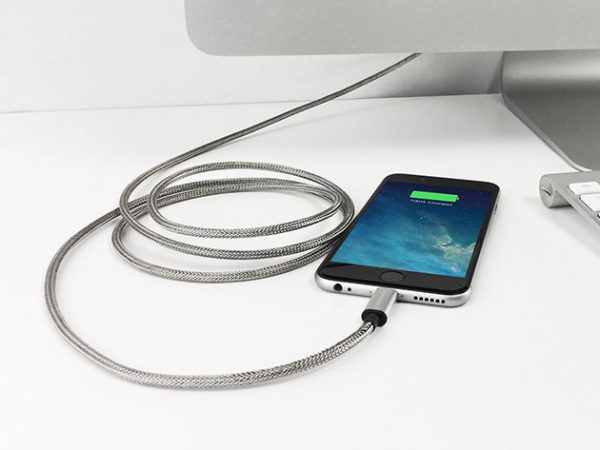 ---