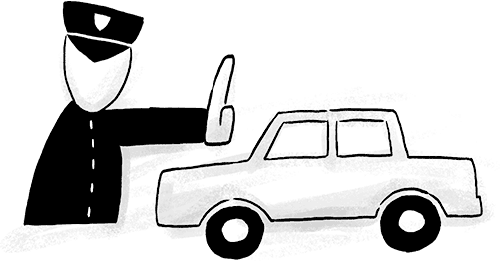 PBS has a quiz that presents a number of different investigatory police stop scenarios. You are tasked with determining which of the scenarios represent illegal stops.
The Indiscriminate Checkpoint

In 1998, police in Indianapolis began setting up vehicle checkpoints around the city in a bid to root out illegal drugs. At each checkpoint, police would stop a set number of vehicles. One officer would conduct an open-view examination of the car or truck from the outside, while another officer would walk around it with a narcotics dog. Stops were designed to last no more than five minutes.

Is it a legal stop?