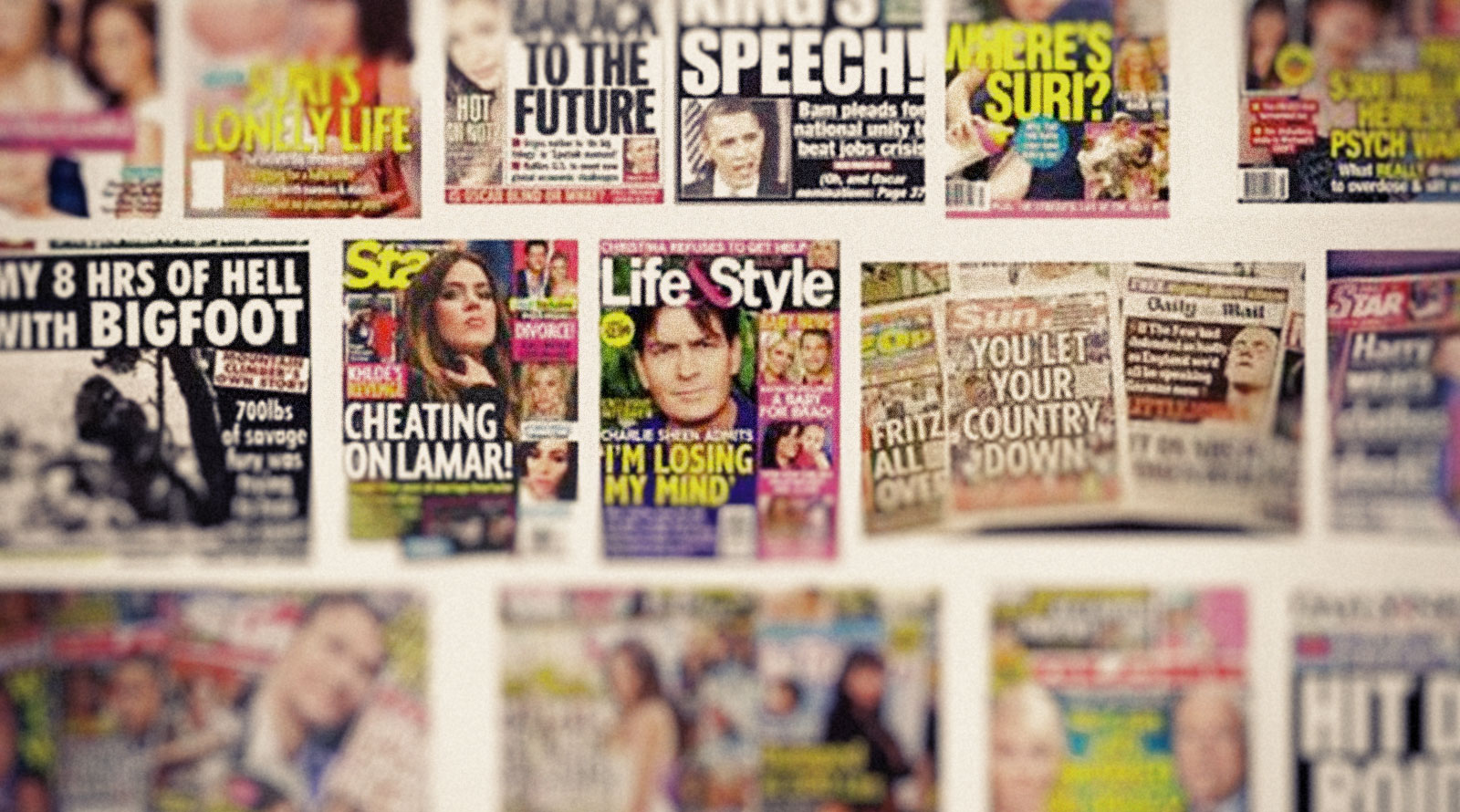 When you're attacked by an alligator, the National Enquirer has some great advice for you: "Run!"
That's just one of the really useful survival tips in this week's helpful tabloids.
Don't drive – "driving can be hazardous to your health," the Enquirer claims, noting a medical study that found motorists who drove more than an hour daily were on average six pounds heavier.
"Sleep for health," advises the National Examiner, which also offers "10 ways to beat menopause" and how to live with "losing a limb." Is this a problem among their sedentary readership, or has Oscar Pistorius bought a life-time subscription?
But what's the point of staying healthy, since the world will be ending soon?
"Humans and robots are on a collision course for a war that could break out by the middle of the century," according to the Examiner, which cites experts ranging from a Canadian novelist to Stephen Hawking. Maybe now is a good time to make sure that robots have a five-day waiting period before buying guns – or might the NRA object to that?
The Globe continues its obsession with fat-shaming celebrities who dare gain an extra ounce or two. Candice Bergen is branded a "blue whale," Jeff Bridges is "fat and sassy," country singer Blake Shelton is suffering "fat shame" about his "soft belly and man-boobs," and actress Tara Reid sports a "belly bulge." "Diet lowers cancer risk" and "teen pounds are lethal," state two articles on the Globe's health page, all of which makes me hunger for People magazine's recipes this week for eggs Benedict, strawberries & cream parfait, and apple rhubarb scones.
The Globe's elite informers inside Buckingham Palace report on the British Royal Family: "William tells Charles: It's okay if you're gay," claiming "He wants Dad to stop hiding taste for men." Despite his rather public marriages to Princess Diana and Camilla, Prince Charles allegedly "has desperately tried to hide his gay secret for decades." So kind and caring of the Globe to share his "secret" with the world.
The Enquirer returns to its favorite theme of "Crooked Hillary" with a cover emblazoned: "CORRUPT!" An Enquirer investigation claims that Hillary accepted $139 million for political favors, and used the Clinton Foundation as a slush fund for "fraud & bribes," concluding: "Money-grubbing Hillary Clinton should be disqualified from the presidency!" It makes Fox News actually seem fair and balanced.
Fortunately we have the crack investigative team at Us magazine to tell us that Heidi Klum wore it best (compared to Courtney Love . . . is that even a fair fight?) and that soul singer Maxwell "would love a pet," Nia Long carries Dior mascara, Nivea Creme and dental floss in her Street Level vegan leather tote, and that the stars are just like us: they ride bikes, buy in bulk, play musical instruments and climb ropes (though I can't recall the last time I climbed a rope or played an instrument, so maybe the stars are different after all.)
Us mag worries that TV's 'Bachelorette' …read more