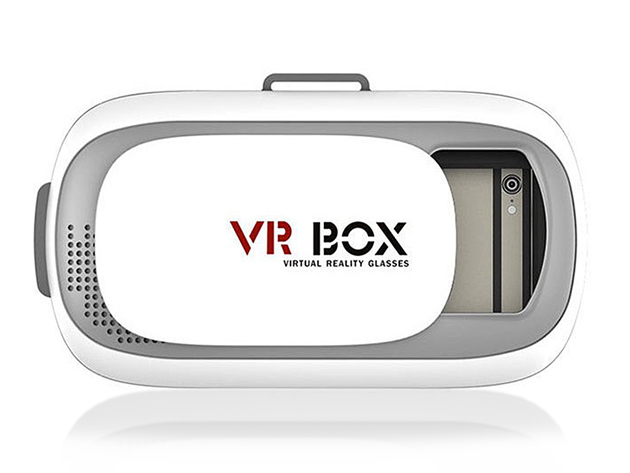 Virtual reality gaming and exploration doesn't have to cost a fortune…you can enjoy a ridiculously cool VR experience for under $20 with the VR Box Virtual Reality headset on sale for $18.99 – 36% off – in the Boing Boing Store.
VR Box creates a comfortable headset unit that's compatible with most smartphone models – just slip in your phone, adjust the easy-to-use Optical Axis Sliding Control to maneuver your 42mm-diameter resin lens and start enjoying VR gaming, apps and videos that immerse you in a 3D world.
The unit includes plenty of padding for a comfortable fit on your face with high-quality lens that won't fatigue your eyes like many other VR headset models.
You'll even get a game controller that connects to your phone and headset via Bluetooth, offering loads of gameplay options that will definitely take your Google Play or Apple Store games to the next level.
Usually priced at $30, pick up the VR Box Virtual Reality headset now for the discounted price of just $18.99 before this offer expires.