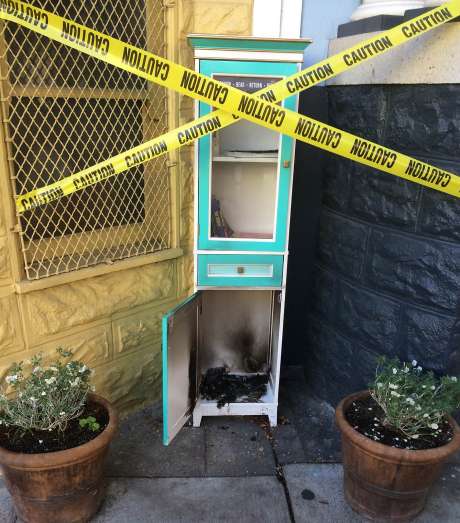 Residents of an awfully tony neighborhood in San Francisco, California can't keep their Little Free Library open. Of all the asshole things to do, some vandals keep destroying it!
The idea is to encourage neighborhood interaction, but the Little Free Library at Noe and 15th streets has become an exercise in frustration.

"It's really just been one thing after another," said Peter Kupfer, another resident. "It was vandalized. It was knocked down. Someone set fire to it. It was knocked apart and in pieces on the street. It was stolen completely, so a neighbor donated a cabinet, which we had painted and refinished."

Last week, though, was the topper. The sponsors had bolted the Little Free Library to the sidewalk with metal braces.

"And they just ripped it out of the pavement," Kupfer said.