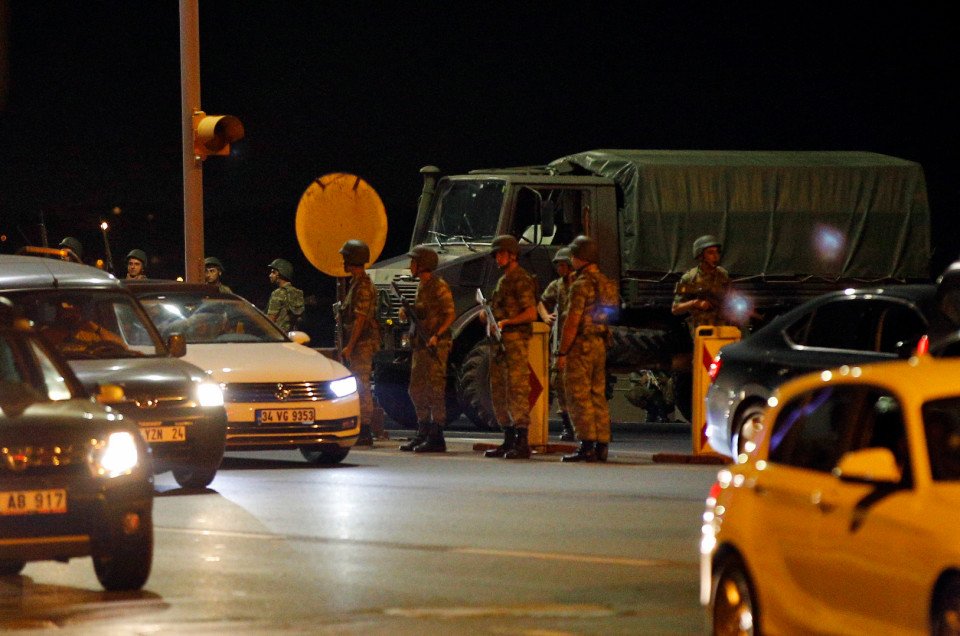 An attempted coup is underway in Turkey. Earlier today, barricades were erected on bridges in Istanbul and jets were spotted flying low in Ankara; by 11:30 p.m., the Prime Minister said that the government remained in charge; shortly before midnight, the military—or at least part of it—said it was.
Gunfire was also heard outside Istanbul police HQ and tanks are said to be stationed outside Istanbul airport. All flights are cancelled.
CNN Turk reported that President Recep Tayyip Erdogan was "safe" but did not elaborate.
A statement from the military group read out on NTV television said: "The power in the country has been seized in its entirety." Who represents the group remains uncertain.
But Mr Yildirim told NTV by telephone: "We are working on the possibility of an attempt. We will not allow this attempt.
Civilians rush to withdraw money from ATM machines in #Turkey as military attempts coup. Picture: Twitter. pic.twitter.com/89CmBBYLLW

— Rudaw English (@RudawEnglish) July 15, 2016
Twitter, YouTube, and Facebook are being blocked in #Turkey use #Tor! pic.twitter.com/U2gTsDlNxs

— Anonymous (@YourAnonNews) July 15, 2016
VIDEO: Alleged footage of helicopter opening fire in #Turkey. pic.twitter.com/8Ho3FfFqxi

— Hamza suliman (@hamza_780) July 15, 2016
Civilians rush to withdraw money from ATM machines in #Turkey as military attempts coup. Picture: Twitter. pic.twitter.com/89CmBBYLLW

— Rudaw English (@RudawEnglish) July 15, 2016
I can also confirm that transmission of TV channels has also been stopped in #Turkey. People r bewildered & scared to go out of their homes.

— Rehman Siddiq (@RehmanSid) July 15, 2016
Hostages taken in #Turkey after an attempted full scale military coup https://t.co/dVA9YU2hq7 pic.twitter.com/tfET0sfQjg

— The Sun (@TheSun) July 15, 2016