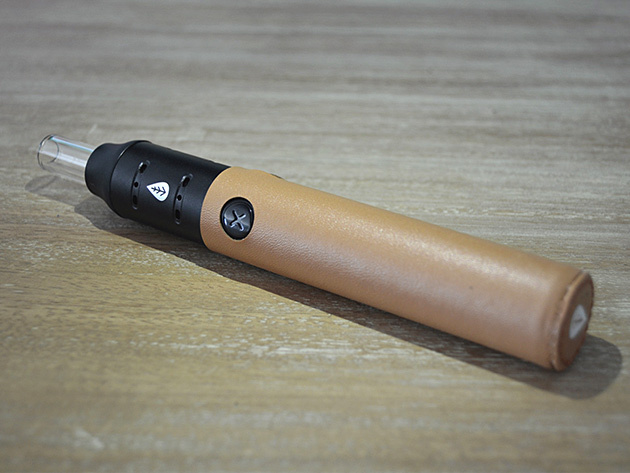 The best part of smoking is the moment when it's finally time to inhale that first breath, kick back, and relax. But getting to that first inhale isn't always the easiest task, and you're often left with a bigger mess than when you started.
There's a better way, and it's called the Hippie 2.0 Vaporizer. This compact little vape packs a powerful punch: it has a temperature scale of 356 F- 428 F, is constructed with a full ceramic chamber, and charges quickly via USB.
Plus, it's smart enough to remember what your last temperature setting was, so you'll always have the best smoking experience, every time (no more fiddling with the perfect way to pack the bowl).
The Hippie 2.0 Vaporizer also comes with an assortment of goodies including a USB charger cable, a glass pipe attachment, and a sleek leather carrying case—all for just $96 (39% off the original price of $159).