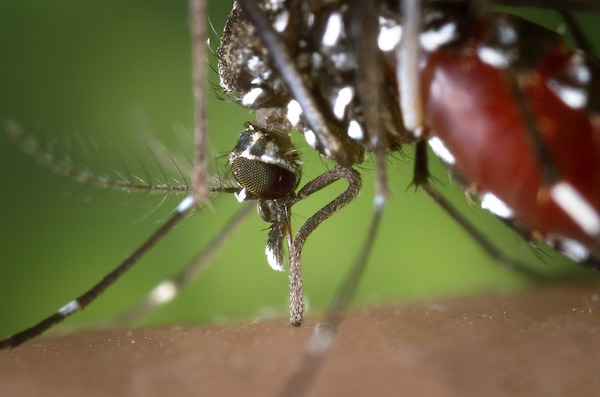 It looks like Zika-infected mosquitos have finally made their way to the U.S. Four people who live in the Miami-Dade and Broward counties of Florida came down with the Zika virus in early July, and they all contracted it locally, most likely from mosquito bites.
"These are the first cases of locally transmitted Zika virus in the continental United States," CDC Director Tom Frieden said in a news briefing Friday. "As we have anticipated, Zika is now here."
Although the Zika virus isn't usually dangerous for most people, it can be devastating for the fetus of a pregnant women. But for now the CDC says that because of aggressive measures to control these mosquitos, they don't expect a widespread transmission of the virus. Still, pregnant women in Florida should take precautions.
"We know this virus is most detrimental to expecting mothers," he [Florida Gov. Rick Scott] said. "If you are pregnant or thinking of becoming pregnant and live in the impacted area, I urge you to contact your OB/GYN for guidance and to receive a Zika prevention kit. I also ask every Floridian to take proper precautions by eliminating any standing water and wearing insect repellent."
The CDC will be reevaluating the situation daily.
Read the full story at The Washington Post.