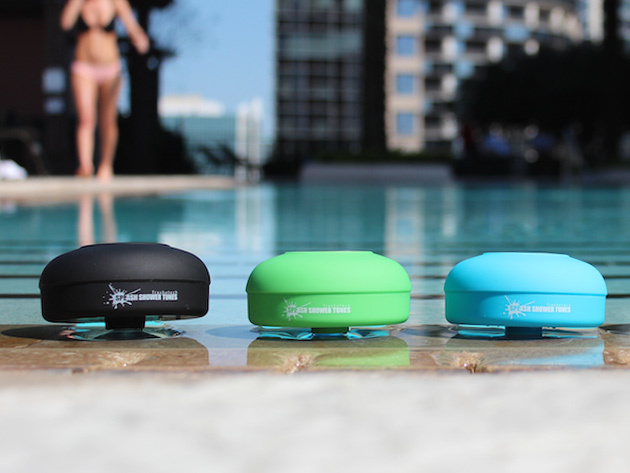 We've all tried to use our phones to play our favorite album or listen to a podcast while we're in the shower—and we all know it just doesn't work.
While a Bluetooth speaker will work okay from afar, the more obvious and effective solution is the FresheTech Splash Tunes Bluetooth Shower Speaker ($19.99). This waterproof gadget comes with an ultra-strength suction cup so you can stick it directly to the shower wall, and has an impressively loud built-in speaker. We've also used it as just an everyday Bluetooth speaker, especially when we plan to be at the beach or near a pool.
What's also great about the FresheTech speaker is that it has skip and back buttons right on its face, so you can easily navigate between tracks or episodes while your hands are wet. If you really wanted, you could even take calls and have conversations through the included Bluetooth microphone mid-shower.
Just connect your smartphone, pick what you want to play, and turn on the water. It's a simple, affordable gadget that has made a huge difference in our routines.
Just don't wait too long to grab one up: this 59% off deal won't last long.