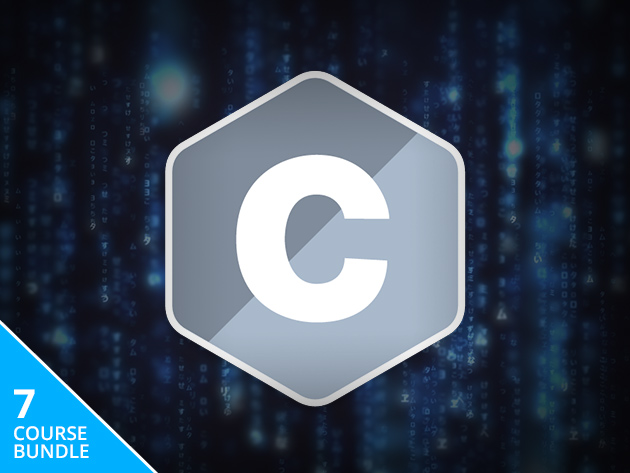 Whether this is your first language or another notch on your coding resume, this Complete C Family Programming Bundle is a great way to become an intelligent coder. Packed with 43 hours of content, this package of lessons teaches you C, C# and C++. Some of the courses included are:
C# Comprehensive Course – Dive into this Microsoft-developed programming language that's used for a plethora of business applications that run on the .NET framework.
C Programming Course – C is one of the oldest and most widely used programming languages. This course will teach you how to harness it to express common coding ideas in an accessible way, making you an invaluable member of any programming team.
C++ Comprehensive Course – Become fluent in this in-demand programming language that is used in the gaming industry, Adobe and Microsoft applications, and large portions of Mac OS/X.
It may take time and effort, but you'll truly understand the building blocks of the code by the end of this bundle. Plus your foundation in C will prepare you to take on other popular languages like Python and Javascript.
The Complete C Family Programming Bundle is now in the Boing Boing Store for just $39.