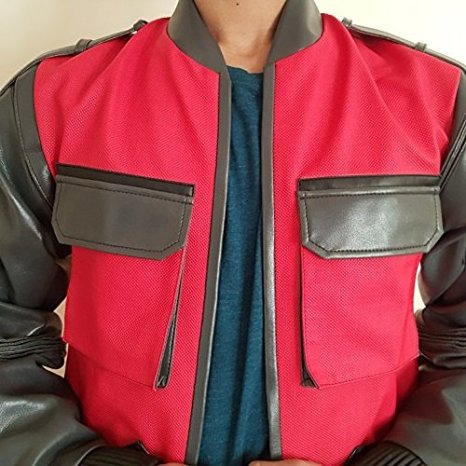 One of the wackiest, most fun movie predictions of the future came from Robert Zemeckis' Back to the Future Part II. The film took 80s trends and cast them forward perfectly! I've often felt ripped off that Marty McFly's polychromatic hat and awesome light up sneakers were never part of every day fashion.
While the wild predictions about 80s fashion permutations have yet to arrive, it is easy to go as Marty this year! Sadly the automatic jacket doesn't automatically adjust to fit, and the hoverboard doesn't hover, but this costumery does look great. I just love the dorky hat, I remember hating it as a kid!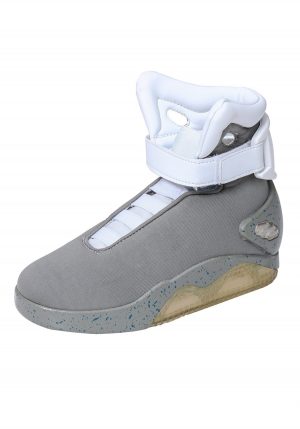 I would rather have Marty's Gibson ES-345.
Back to the Future 2 Jacket / Marty McFly 2015 costumevia Amazon
Back to the Future: Part II: Marty McFly Cap Replicavia Amazon
Back to the Future 2 Light Up Shoes via Amazon
Back to the Future Hoverboard – ST via Amazon