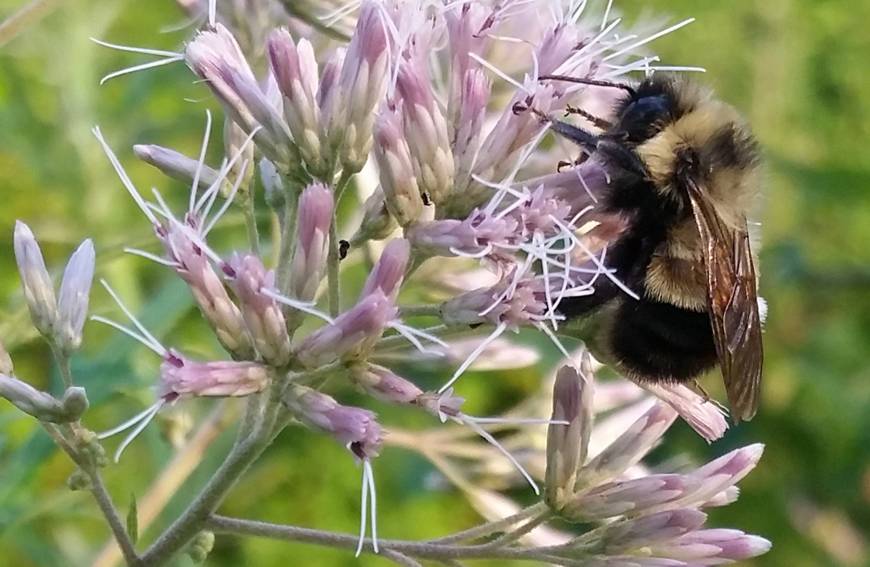 Reuters reports that the U.S. Fish and Wildlife Service proposes listing the rusty patched bumble bee among America's endangered species.
Though just one of many species of bumble bee, Bombus affinis's sharp decline is a worry to conservationists. About a quarter of bumble bee species face "a risk of extinction."
The agency attributes the decline to a number of factors, including disease, pesticides, climate change and habitat loss.

Bumble bees, as distinguished from domesticated honey bees, are essential pollinators of wildflowers and about a third of U.S. crops, from blueberries to tomatoes, said Sarina Jepsen of the Xerces Society for Invertebrate Conservation, which petitioned the government for protection of the insect.

Bumble bees' annual economic value to farms is estimated at $3.5 billion, according to experts.