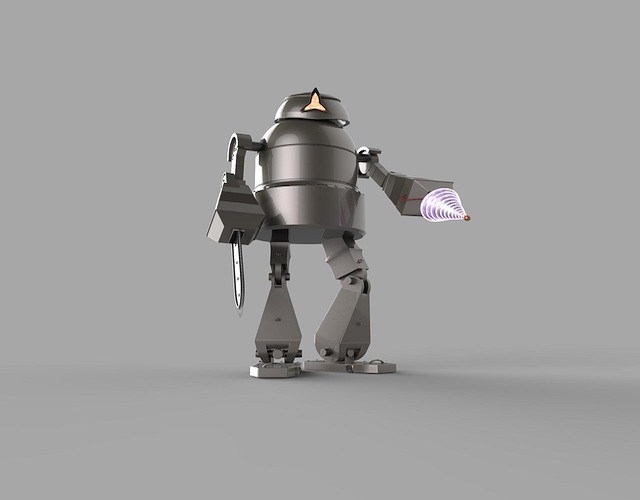 The Sunday 'Pay What You Want' Roundup
Internet of Things
The Internet of Things movement is one of the most exciting areas of technology, particularly because you can try it at home. This
DIY Hardware & IoT Bundle is one of the best and most affordable resources we've found to get started. The bundle features 9 courses that will take you step-by-step through projects instead of talking your ear off. You'll learn to assemble a 3D printer, design and code wearables, and develop your own original IoT projects.
Here's a taste of what this bundle includes:
Learning ROS for Robotics Programming: Second Edition – ROS is a collection of tools, libraries, and conventions that simplifies the robot building process. With this course, you'll learn the ROS framework and how to build your own robot apps in a simulated environment.
Raspberry Pi Blueprints – Dive into this book filled with 10 hardware projects that introduce you to the basics of using the Raspberry Pi single-board computer.
MBA Bootcamp
We know tons of people who have started successful businesses without an MBA. Luckily, you don't have to pay tens of thousands of dollars to learn what you need to know: you can learn it all online with the Back-to-School MBA Bootcamp Bundle
.With seven courses overviewing everything from how to be a better leader to how to get your business' finances in order, this bundle will make you confident in your skills.
Here's some of what you'll learn:
Strategy and Business Models– Learn to create business models that help you account for the complex issues today's businesses face, and gain the skill-sets necessary to problem solve effectively at every growth stage.
Finance for Non-Finance Professionals- Gain a strong understanding of finance and financial theory as it relates to growing your business and meeting objectives.
Business Writing- Learn techniques for getting even the most technical of ideas clearly outlined for your potential investors and partners.
And the best part? Pay what you want for either deal, meaning all you have to do is beat the average price ($15.11) to get all 7 MBA courses, or beat $11.03 to unlock all the IoT courses you'll ever need.
Also explore the top Online Courses on our network right now:
Project Management
Gaming
Development
Photography
Entertainment