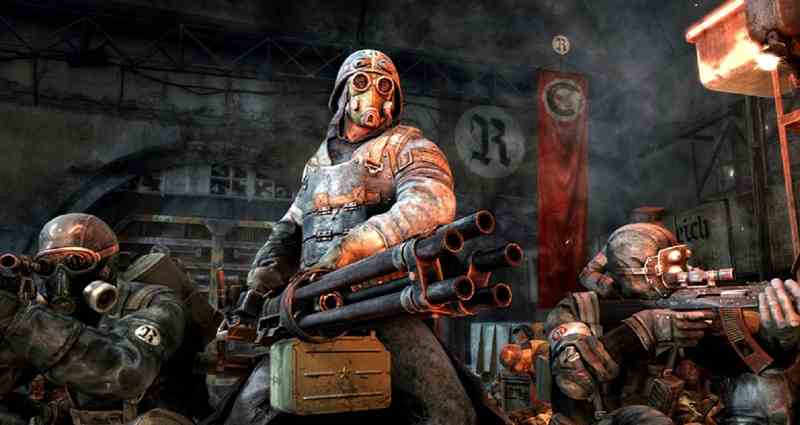 Christine McMillan, 86, received an email from her Internet service provider to let her know that because she had illegally downloaded a copy of Metro 2033 she was now subject to a $5,000 fine. The email was sent via a private company called Canadian Intellectual Property Rights Enforcement. McMillan says she never heard of the game, in which survivors of a nuclear holocaust are tasked with murdering mutants.
According to CBC, McMillan is "one of likely tens of thousands of Canadians who have received notices to pay up, whether they are guilty or not."
At first, she thought it was a scam.

"They didn't tell me how much I owed, they only told me that if I didn't comply, I would be liable for a fine of up to $5,000 and I could pay immediately by entering my credit card number."

McMillan called Cogeco, her internet service provider, and discovered the emails were perfectly legal under the federal government's Notice and Notice regulations introduced last year under the Copyright Modernization Act.

The law requires internet providers to forward copyright infringement notices to customers suspected of illegally downloading content like video games and movies.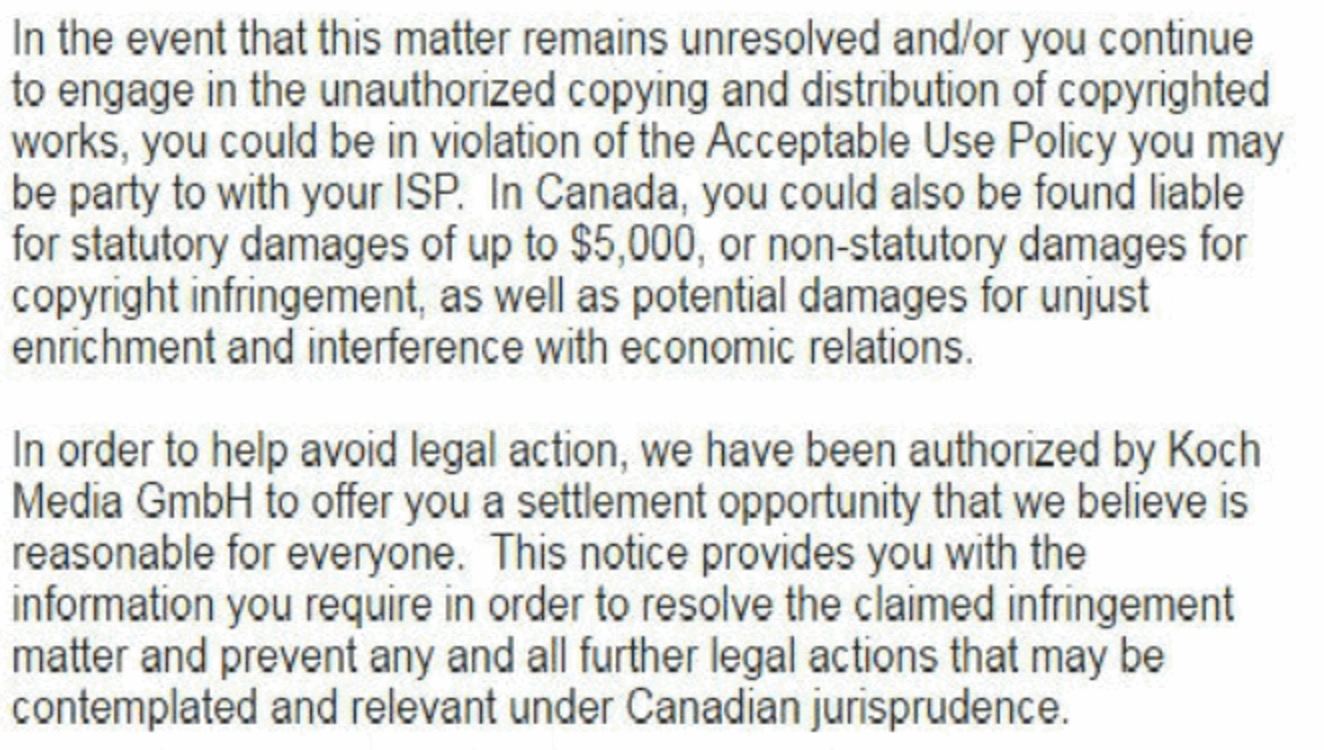 …read more