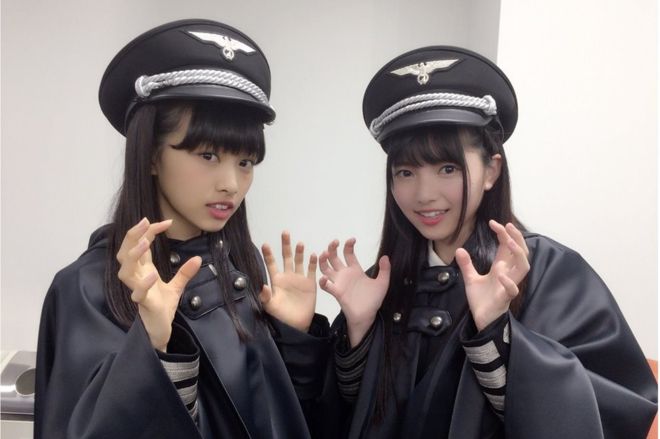 Keyakizaka4, a Japanese pop duo, posed in Nazi-styled outfits at a 22 October concert. Sony, their label, has apologized; the youngsters themselves likely had no idea of the SS uniforms' deeper significance, reports the BBC, despite having worn them for the Halloween event.
Keyakizaka46 went on stage in Yokohama on 22 October wearing black capes and caps resembling those of SS officers
Social media users were quick to point out similarities with the uniforms of Hitler's brutal paramilitary force. The band is a sister act to the country's popular AKB48 super group. Both are produced by Japanese hit-maker Yasushi Akimoto, an executive board member of the Tokyo 2020 Olympics committee.
Yasushi Akamoto posted his own apology as well. The machine translation is dubious but among the sentences it surely got right was "I'm terribly sorry."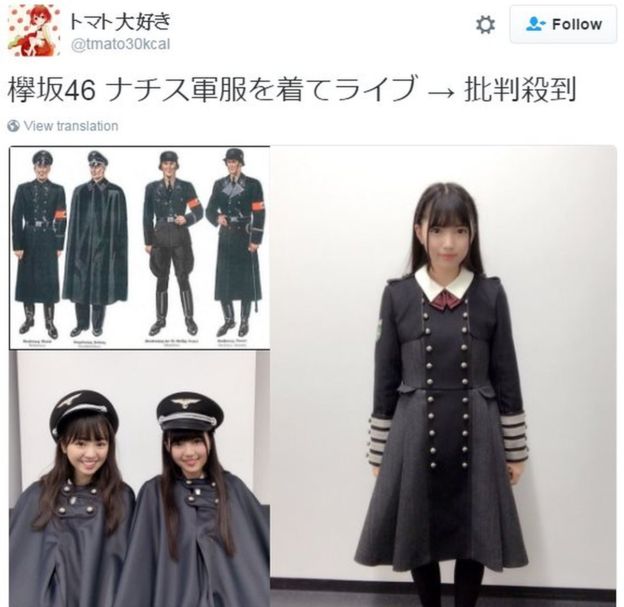 .