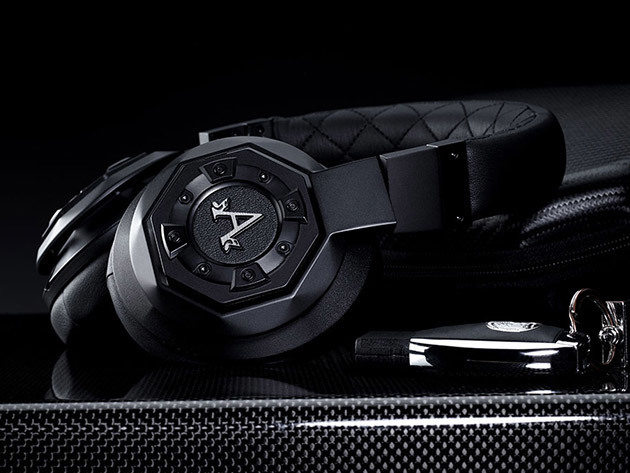 While noise-canceling over-ear headphones usually cost in the $200-300 range, A-Audio's well-reviewed release is now available on sale for just $79.99. But are they legit?
In terms of sound, these headphones really do deliver. They're built with powerful circuitry and 40 mm drivers that provide impressive audio. With their patented 3-Stage technology, these headphones also allow you to switch between passive audio, bass enhanced, and active noise cancellation modes—meaning you get to pick the listening experience that suits you best in any given situation.
The ear cups are actually made with memory foam, which may sound excessive, but is actually incredibly comfortable. You can wear them comfortably for hours at a time. It also helps to isolate the sound and block outside noises. The noise canceling functionality all-in-all is very effective.
The design is fairly durable, too—thanks to chrome plating, steel construction, and zinc hinges. The Sound Guys gave the A-Audio Legacy Headphones an 8.5 out of 10, and CES named them a 2015 Honoree at their exclusive Innovation Awards.
For a limited time, the A-Audio Legacy Headphones can be yours for 73% off retail, just $79.99. You won't find a better pair at that price.
Cord-Cutting
Speakers
Python
Coding
AI