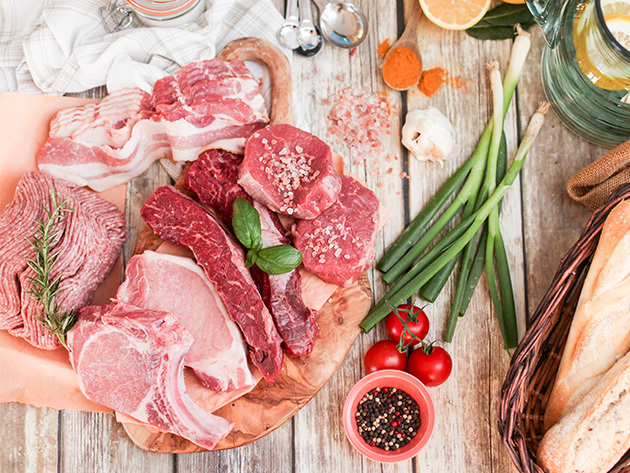 ButcherBox is a unique subscription service that is offering an alternative to buying meat at the market. There's no shortage of subscription boxes out there, but ButcherBox is the first I've found that speaks to health-conscious carnivores in this way.
Sign up for ButcherBox and they'll send a box of hand-picked meats straight to your door each month. All of the meats are raised on small, family-run farms and picked by experts. Most importantly, the meat is 100% grass-fed and humanely treated, meaning you get all the nutrients you need without any of the toxins.
My immediate worry with this business model was freshness, but ButcherBox flash freezes their meat at the peak of freshness and delivers their boxes packed with dry ice. It's incredibly fresh and delicious.
If you're looking to try out the service without committing, you can get a great deal on your first box for a limited time. There are several combinations of meat you can pick from like chicken and pork, steak and pork, etc. Each box is stocked with a hefty amount of meat that I use for multiple meals.
If you love meat, I highly suggest you try it out for yourself or give it as a gift this holiday season.
Coding
Drones
Smartwatches
Python
Cord-Cutting