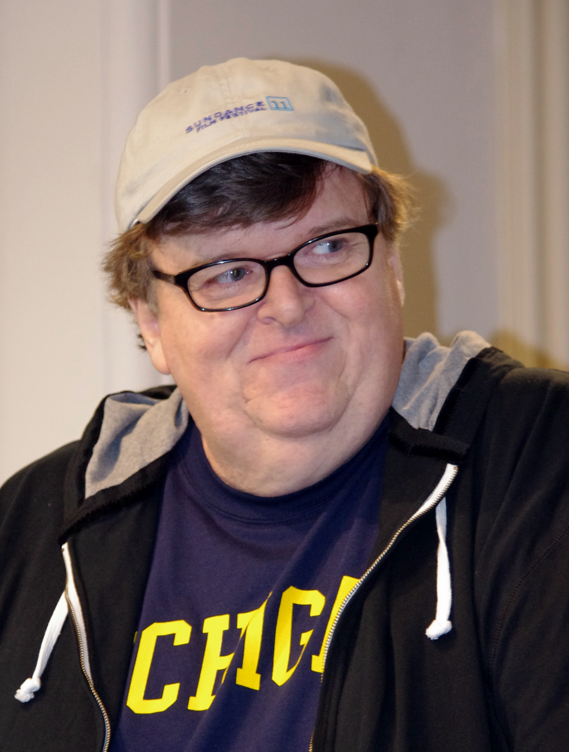 We have a new leader in America. Known for his distinct regional accent and often seen wearing a baseball cap at rallies, he starred in a show on NBC, and holds strong opinions about guns and the NRA. He may not be the leader you saw coming, but you're going to see a lot more of him: Michael Moore. The documentary filmmaker shuns the activist label he is often given. In a recent LA Times interview Moore asserted, "I'm not an activist, I'm a citizen. It's redundant to say I'm an activist. We all should be active." Moore has been very active, and has made films that take on some of America's most complex and controversial topics — globalization, gun violence, 9/11, our healthcare system, the economy, war, and most recently, Donald Trump, someone he did see coming. Unlike the Democrats.
Moore tried to warn the left in July, when he wrote a piece titled simply "5 Reasons Why Trump Will Win. In it, he did not mince words: "Go ahead and say the words, 'cause you'll be saying them for the next four years: 'PRESIDENT TRUMP.' Never in my life have I wanted to be proven wrong more than I do right now." With his midwestern directness and efficiency, Moore then proceeded to list how and why Donald Trump was going to win.
A week after Trump's election, Democrats and progressives are still raw with shock and grief. The agony is acute. The mood of over half the country? Political satirist Barry Crimmins nailed it in a tweet, saying "We're now kids trapped in the back of our blowhard, road-raging, shitty-driver, dad's car for a 4-yr trip and he's issued a "No Talking" edict."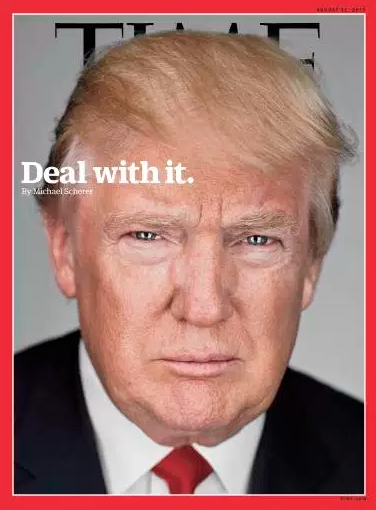 Liberals feel aimless and powerless, falling all over each other trying to figure out what happened. Like teenagers at a party that went off the rails, some are locked in the bathroom crying, some are fighting amongst themselves, others are telling everyone it's going to be fine, and some are standing on the kitchen table yelling, trying to restore order in futility. The left needs a designated driver, and Michael Moore is already in the driveway with the car warmed up, waiting for Democrats to pull themselves together and get in.
After the election, Moore posted another 5-point list, this time, a" Morning After To-Do List." Item number one? "Take over the Democratic Party and return it to the people. They have failed us miserably." It might sound like pointing fingers, or running for office, but it's not. It was statement of tough love telling us what was necessary to lay the groundwork for an effective movement against Trump. Two days later, in an interview with LA Times reporter Steven Zeitchik, he said he that he wanted to head that movement:
You live in a country where a majority of its citizens have said they believe there's climate change, they believe women should …read more