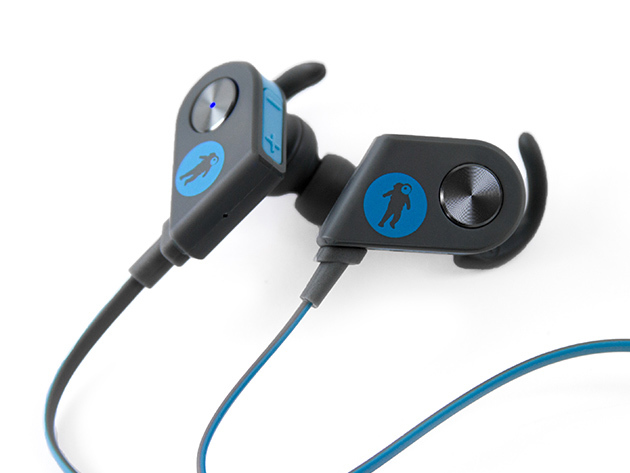 Boing Boing deals week part two: the FRESHeBUDs Pro Magnetic Bluetooth Earbuds. With the iPhone 7's huge splash this year, Bluetooth headphones are definitely going to be an important gift this holiday season. The FRESHeBUDS Pro Magnetic Bluetooth Earbuds are available today for just $29.95 and are a very quality option.
These earbuds are designed to be sweat and water resistant, so they can hold up during any outdoor activity or sweaty workout. They're easy to use and simple to connect to your phone. All you have to do is pull the earbuds apart to automatically pair them to your phone, and snap them back together to turn them off.
The FRESHeBUDS Pro are specifically designed to be comfortable and lightweight in your ears, so you can wear them for hours at a time. The battery lasts for up to 10 hours of playtime, and charges up in just 90 minutes. They are also compact, but that doesn't mean they aren't powerful. They feature a sound quality that's really impressive for their size.
Today only you can grab the FRESHeBUDS Pro for just $29.95, down from the normal sale price of $39.95 (MSRP $119.95).
Giveaways
Coding
Apple
Music + Entertainment
Cord-Cutting