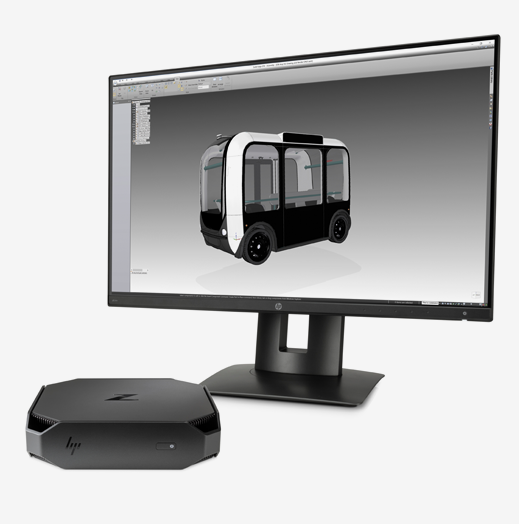 I thought it was crazy that Dell dethroned Apple as the maker of America's most spectacular laptops, but look at this from HP, putting the Mac Mini on notice: the HP Z2 Mini Workstation.
HP's little desktop isn't quite as small, at 8.5″ wide, and prices start at $690. With Xeon and Nvidia Quadra video card options on offer, it'll soar much higher if you load it. No detailed specs were announced, though Engadget reports you can get up to a 1.5TB SSD and Intel Core CPUs will also be on offer. It lacks Thunderbolt and more game-friendly video card options.
Is it weird that the natural point of comparison, the Mac Pro, doesn't even come to mind? The Z2 Mini may well overpower it in pricier configurations. What happened to that, anyway?