Working remotely is quickly becoming on-trend globally for companies big and small. Technological advancements, in terms of connectivity speeds, as well as feature-rich project management tools, are allowing companies from a range of industries to enable remote work settings.
This shift from working in physical offices to working remotely increases the need for companies to raise trust levels among their work teams. This means better collaboration efforts could arise and positively impact company culture, as well as drive overall business performance forward.
Not having a culture of trust in your company typically increases turnover rates and creates an atmosphere of uncertainty.
This makes employees more hesitant to take ownership of their work. It also decreases the chances of asserting ideas that can lead to innovative business solutions.
Harvard researcher Paul J. Zak has discovered, after over two decades of studying, varying trust factors in companies that employees at high-trust organizations are 74% less stressed compared to those who work at low-trust companies.
While asserting the neurological connection between trust levels, leadership, and organizational performance, Zak indicated that there is a direct link between the level of trust and the amount of oxytocin produced in someone's brain.
Oxytocin, also known as "the love hormone", is vital in forming social connections between humans. Higher oxytocin levels mean increased empathy. Greater empathy means deeper and more meaningful relationships. This results in greater harmony and cooperation among colleagues.
The established neurological connection could be the reason why employees that work at companies with high trust levels are 29% more satisfied with their lives. They can manage work stress better as they were reported to experience 40% less burnout.
Having a genuine trust-based connection is especially important for large teams working remotely. Everyone could perform optimally even without seeing each other face-to-face.
But how do you start building trust and collaboration in a virtual team?
Here are five ways to build a culture of trust that could raise empathy and boost overall organizational performance in your remote team:
Start creating a trust-based culture rooted in professional transparency from the top.
Any organization will thrive with strong and professionally transparent senior leaders. CEOs, directors, and senior management should be able to come up with a set of ethical principles that are tied to business processes. This will encourage professional transparency.
Renowned leadership expert and author Doug Conant, who is known for transforming toxic company cultures as president of food company giant Nabisco and as CEO of Campbell Soup, came up with a no-frills, two-question survey meant to assess and improve trust in companies.
The survey asks:
How employees would rate the level of trust in their companies on a scale of 1–10 (1 being the lowest, which translates to always being on guard and untrusting and 10 being the highest, which means they could be safely vulnerable and freely ask for help whenever needed)
What would specifically and observably need to change to raise the rating to a 10?
After gathering the survey data, management must break down the input into categories and come up with action steps to deliver the necessary changes.
Do not shy away from difficult conversations and speak with employees one on one or as a group, if needed, to fix issues that arise. Aside from conducting a company-wide survey, genuinely listening to your employees and following through, showing some vulnerability as leaders will allow you to connect emotionally with your team.
Recognizing when you need help by allowing your employees to sweep in and find solutions when necessary and admitting when you have committed mistakes will strengthen your working relationship with them. Leading by example will signal your team to do as you do.
Get to know each other beyond the professional realm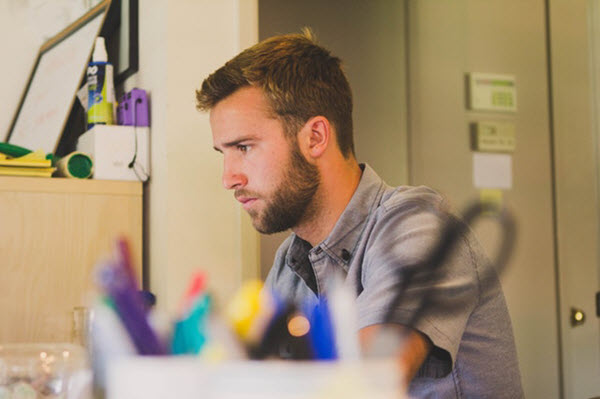 Research by LinkedIn says that nearly 50% of working professionals find that having friends at work is essential to their overall happiness.
Sadly, working remotely means that you do not get to have actual "water cooler talk" on interesting, trivial things.
Since there's no bumping into the office pantry to exchange jokes or pleasantries, working remotely often means that there is a low chance of getting to know your colleagues beyond your designated roles in the company.
This could be remedied by intentionally creating interactions among teammates. One solution is to include weekly newsletters that include a few fun facts about certain members of the team. Another great idea is to set up virtual meeting spaces in your company's main virtual communication channel. It could function as chat rooms for non-work-related topics.
Having in-person meetings are also great to solidify professional relationships. You could implement retreats once a year. There, everyone could share meals and do team building activities. Having remote employees work together in-person for a set number of days will also allow them to bond over many other things aside from work, strengthening ties as a team.
Develop good communication habits
Being responsive and consistent when it comes to communicating with your team builds trust and reliability. Research shows that unpredictable communication patterns directly affect confidence in globally distributed teams.
According to a large-scale study that surveyed 2.5 million manager-led teams in nearly 200 countries, daily communication, coupled with direct reports, actively enhanced employee engagement.
Using collaboration and schedule-sharing tools with optimized calendar features is absolutely necessary, especially for large teams spread across different time zones.
Calendaring makes it easy for everyone to be up to speed when it comes to availabilities and work requirements.
For remote teams working full-time, managers checking in closely twice daily can work wonders: once at the beginning of the workday to encourage a motivational mindset and once at the close for employees to give a full report on accomplished and ongoing tasks to help maintain accountability.
If you find that daily contact is unnecessary for the workload or type of job that your team is handling, you should at least stick to a scheduled check-in with them. It could be weekly or semi-weekly. Just make sure that your project management platform comes with recent status reports right on your set deadlines so that everyone remains motivated and accountable.
Employees would also naturally want to know how the business is doing, how the situation influences their role, and how their work impacts the organization's current standing. Brief updates along these lines through official newsletters, weekly, monthly, or quarterly meetings will also help bolster engagement.
Give your employees the agency to do the job according to their work habits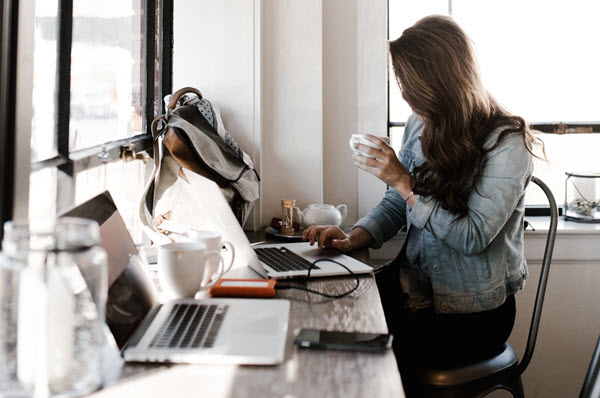 In a remote work setting, giving your employees some level of autonomy in terms of how and when they do their work makes them more trusting of their employers. According to a survey by LinkedIn and Citigroup, nearly half of employees surveyed say that they are willing to skip a 20% salary raise if they are allowed more flexibility in how they do their work.
Employees also appreciate it when superiors and company leaders actively hear what they have to say when it comes to their tasks, as well as how they could accomplish the projects given to them.
This kind of open communication allows them to maximize their strengths as individuals and employees. With this, they could pursue work projects that are aligned with their skillsets. Giving team members the agency to do the job according to their rhythm also raises their level of accountability, which enables them to take full ownership of their work.
Show appreciation for a job well done
Recognizing excellent work immediately boosts employee morale and performance. Publicly commending an employee after they have achieved or gone beyond specific goals will make them feel good. It will also inspire healthy competition among other team members.
Along with public commendation, rewards in the form of bonuses or other incentives like free days off could also be given based on professional merit.
Conclusion
Trust is highly critical to achieving success, whether it be in a physical or virtual workplace environment. Real, lasting trust is built over time, and it takes hard work and commitment from business leaders to make it happen.
A company that puts a premium on professional transparency has team leaders who are dependable communicators. It also has solid management that is consistently in tune with its remote team's needs. Thus, the company is at a great advantage when it comes to building trust and collaboration in a virtual team.
Having a culture of trust raises empathy. This makes it easy for employees to stay healthy in the workplace, gives team members a sense of purpose, and empowers the whole group to perform better—allowing your business to soar to greater heights.
See Also: Top Remote Working Trends You Should Know More About
The post 5 Ways to Build A Culture Trust In A Large Remote Team appeared first on Dumb Little Man.